Our Philosophy
What's in a name? My training philosophy!
I chose the name "Brimstone Firearm Instruction" not because of the biblical judgement associated with hellfire and brimstone. I do not promote any sort of vigilantism. On the contrary, I tend to focus on conflict avoidance and de-escalation in my training. Nor did I name my business after my favorite dog and best friend for 15 years: Brimstone. I chose it because of how my dog responded to a threat. It was the only time he needed to respond to a threat.
I had been dating my future wife for 3 months and we were at a trailhead, getting ready to go for a mountain bike ride. A mini-van pulls in the lot and is rocking back and forth, with very loud barking sounds coming out. I decide to put Brimstone in the truck because those dogs and Brimstone were very excited. A young couple got out of the mini-van and they brought their two very large dogs out with them. By very large, I mean the smaller of the two was a full-sized Great Dane, which is the tallest dog breed in the world. I could see they were getting ready to go on a hike with their dogs and we were getting ready to go for a ride with our dog. I figured a controlled meet n greet was better than a surprise meeting on the trail between the dogs.
Brimstone got out, we met the couple and the dog giants. Everything was fine, although Brimstone being classified as a "large" dog breed at 65lbs, he was not used to being so outsized by these 120lb + behemoths. The lady warned us that the larger of the two likes to jump up and say, but was very gentle and friendly. Sure enough, that's what the large dog did when he met my future wife. The dog was truly gentle, as advertised, but it still startled my wife.
Seeing his Master's wife getting scared, Brimstone jumped between her and the massive canine and knocked it to the ground despite it being easily over twice his weight. He then backed the giant up, barking at him. Brimstone did not bare his teeth, did not growl, bite, his hair didn't even stand up. He knew the dog was not a direct threat, but he also knew that my wife was scared.
He reacted in a way as to remove the threat and, at the same time, did not escalate the situation any further. That is my training philosophy when it comes to security training and the use of firearms: deal with the threat effectively without needlessly escalating the situation beyond control.
That is why I chose to name my business "Brimstone Firearm Instruction."
Upcoming Events
10% Discount for Military, Law Enforcement, 1st Responder, Mental Health Counsellor, Clergy, Teacher on all classes. All Beginner CPL graduates of Brimstone Firearm Instruction get a [...]
Join Now
Concealed carry licensing is Easier Than You Think
Learn from instructions with over 20 years of weapons experance
What Our Students Think
Great instructor. Takes the time to make sure you do it right and safety always a lesson.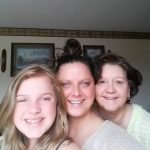 Sharon 'Coville' Wasikowski
Student
Ken is a very good instructor, in-depth and straight to the point.
Eric William Downs
Student
I absolutely enjoyed this class, instructor was very helpful and informational and I gained a lot of knowledge from this course and all the wonderful side stories during the class as well. I have already recommended this class to family and will continue to recommend this course to others, I am looking forward to the second course offered by Mr. Boyd. Thank you for this wonderful class and experience I got to partake in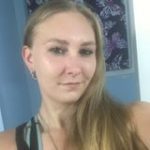 I took my cpl class today and Ken was very helpful with everything. I learned a lot, especially not being around pistols often. He was very thorough with everything we needed to know.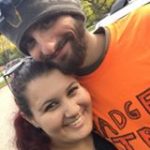 Don't Miss Our Events
Subscribe to our newsletter so you never miss news, updates, and events.