The Brimstone Difference
I am a hunter, competitive shooter, and a Soldier that has experienced combat as an Infantryman. I have trained with and have been trained by various Special Operations units over my 30 year career in the Army and National Guard. I have three combat tours with Infantry units. That makes for an impressive resume for a Firearms Instructor, but it doesn't distinctly set me apart from my peers for CPL training.
The armed citizen's skillset is inherently different than that of a Soldier, Security Guard, or Police in that you employ your firearms from a purely defensive standpoint. You should not run to the sound of gunfire nor should you seek to insert yourselves into any conflict you are not directly involved in. You are not a "sheepdog."
While Police, Security Experts, and Soldiers each have their experience they can bring to the CPL classroom. I set myself apart as a member of "recon" units where we were trained in using our firearms for defensive purposes only. We didn't run toward the sound of gunfire, but tactically withdrew from a situation before engaging with firearms as an absolute last resort just as a citizen who possesses a CPL should do.
My Promise to Every Student
Each student will leave this class a better shot, a civil rights supporter and a more responsible citizen.
In order to fulfill this promise, every student will receive:
One-on-One coaching
Small class sizes for an easier learning environment
A personalized, custom plan to build upon the skills learned in class
One year free membership with the MCRGO
A friend who will help you obtain the right firearms, holsters, accessories and training for you, and help navigate the world of firearms and self-defense
50% discount on advanced training through Brimstone Firearm Instruction
Access to Swisslane's firing range
Note: the "recon" units I was in were known as LRS (Long Range Surveillance) units. In Vietnam, they were called LRRPs or Ranger Companies. We were the Army's version of Marine Force Recon. Our skills and capabilities were similar to Army Special Forces and Navy SEALs when it came to reconnaissance missions.
Upcoming Events
This class meets or exceeds the standards the State of Michigan has stated for applying for your Concealed Pistol License (CPL). You will spend at least […]
Join Now
Concealed carry licensing is Easier Than You Think
Learn from instructions with over 20 years of weapons experance
What Our Students Think
Great instructor. Takes the time to make sure you do it right and safety always a lesson.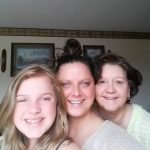 Sharon 'Coville' Wasikowski
Student
Ken is a very good instructor, in-depth and straight to the point.
Eric William Downs
Student
I absolutely enjoyed this class, instructor was very helpful and informational and I gained a lot of knowledge from this course and all the wonderful side stories during the class as well. I have already recommended this class to family and will continue to recommend this course to others, I am looking forward to the second course offered by Mr. Boyd. Thank you for this wonderful class and experience I got to partake in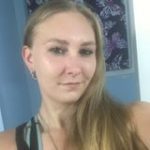 I took my cpl class today and Ken was very helpful with everything. I learned a lot, especially not being around pistols often. He was very thorough with everything we needed to know.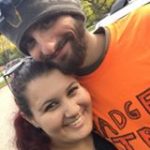 Don't Miss Our Events
Subscribe to our newsletter so you never miss news, updates, and events.